Sequences: Uncover more insights about your users' journey with the new Sequence tool
Available for all tiers
Sequences allow you to better understand what percent of your audience is completing actions in the experience and how long into a session these actions take place. While Funnels are a good way to track progress through a set of gated steps, Sequences allow you to identify order and activity in non-linear experiences.
How to create a Sequence:
 1. In the "Tools" section of your dashboard select "Sequences". Start by naming your sequence and then select the events you'd like to analyze from the dropdown menu. (You can select up to 25 events)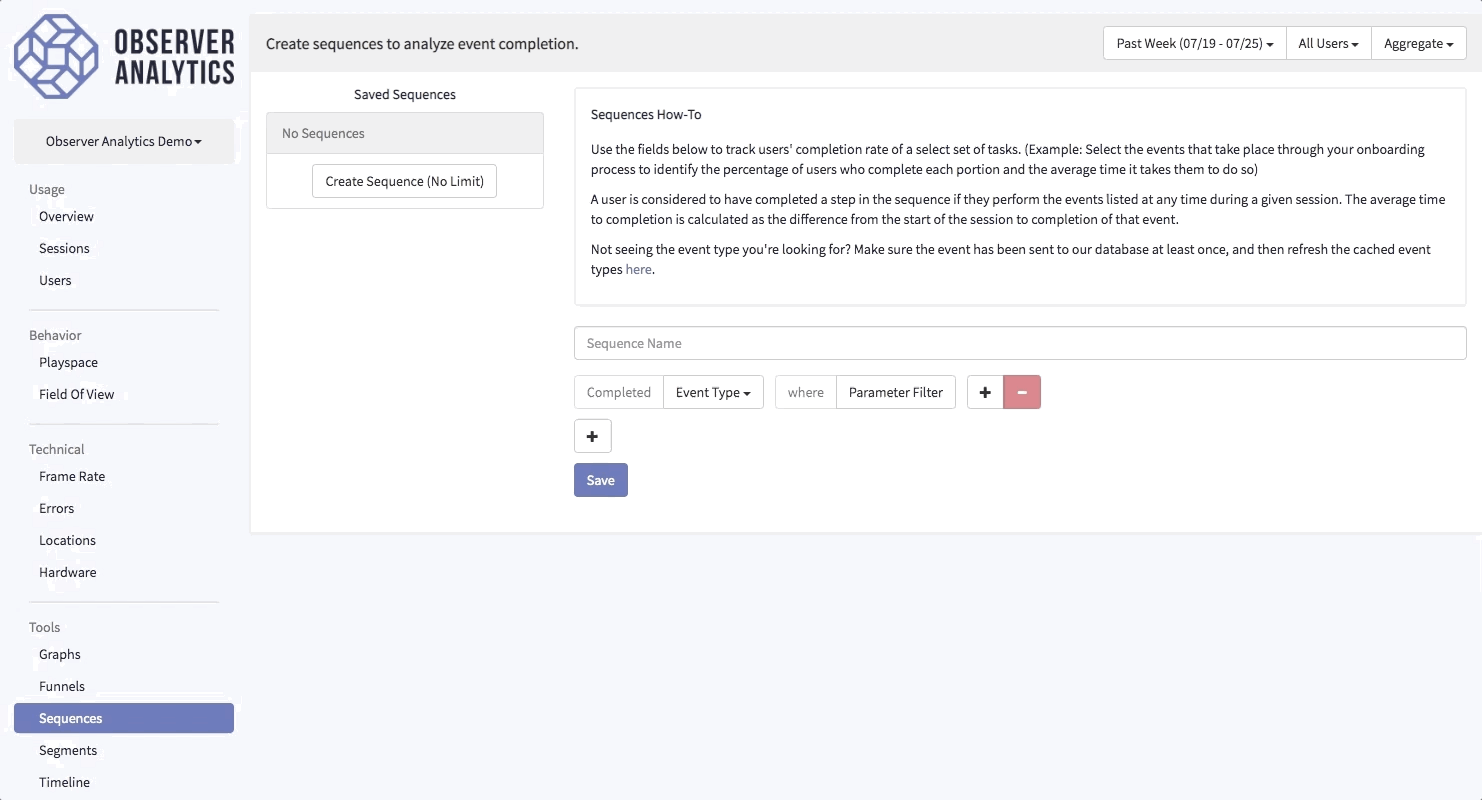 2. Once you've selected your events and saved the sequence, you will have the option to analyze your data in Timeline, Split Bar, and Table views. Sequences show you the number of sessions in which an event did or did not occur, as well as the average amount of time into a session the event first took place.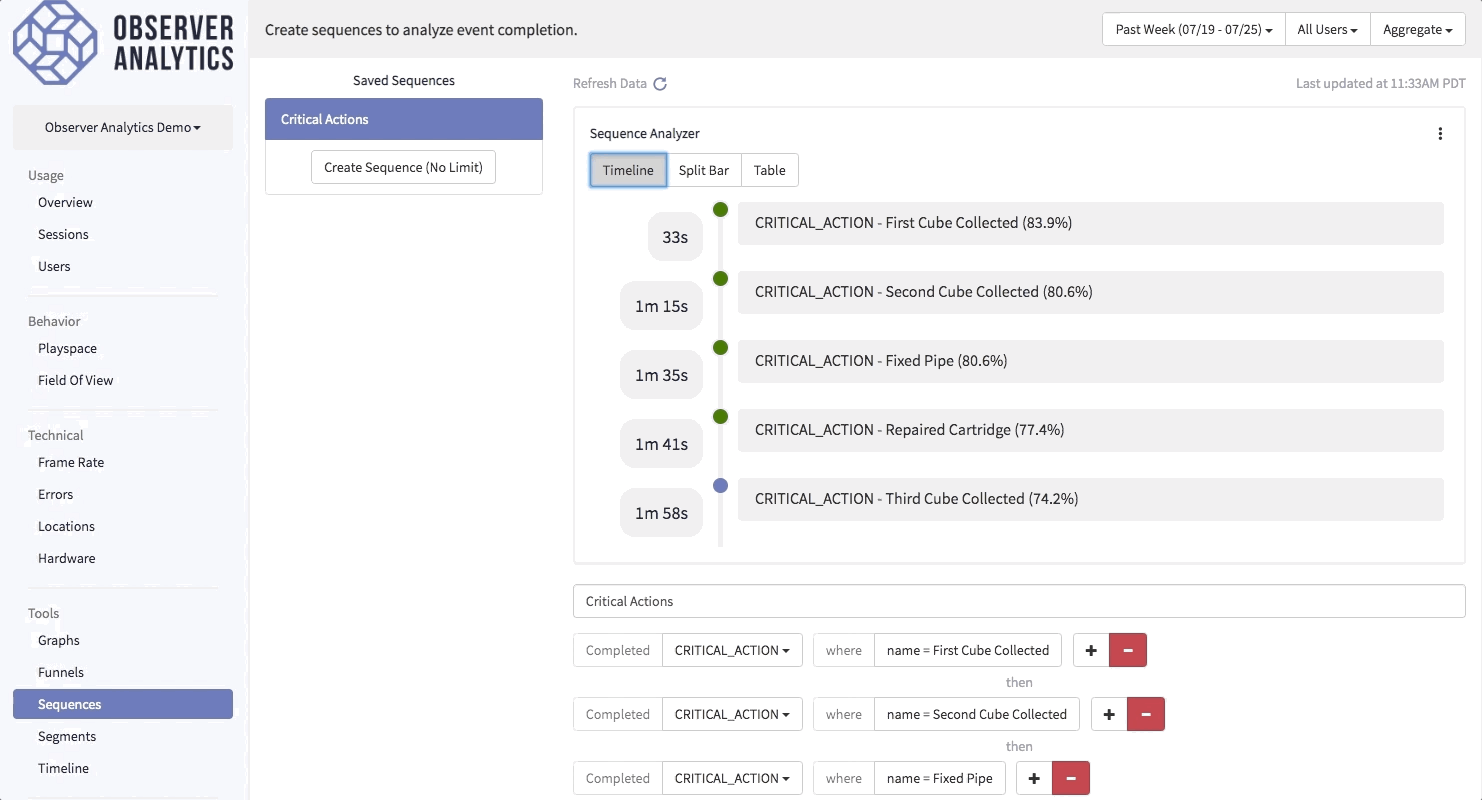 If you have any questions, please reach out to support@observeranalytics.com, we'd be happy to help.